The Beanbag Cinema is so much more than your average trip to the local cinema. With over 700 people in attendance, Melbourne families were able to enjoy the exclusive experience that only Moonee Valley Park and The Valley can provide.
From the moment you walk in, the excitement begins with entertainment galore. There were giant minions, face painters, balloon artists, pony ride, acrobats and live music. The Valley was alive and kids were smiling from ear to ear.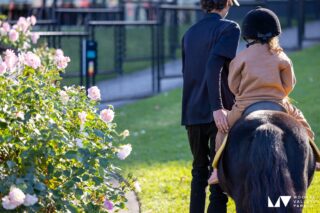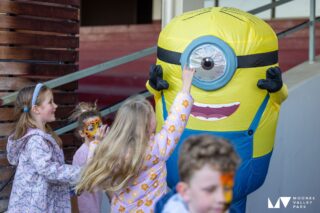 There is an extensive array of food and beverage options available for purchase from the Tulloch Diner, Garden Bar and Pizza truck, plus all movie-goers receive free popcorn as a classic movie snack.
The Moonee Valley Racetrack was transformed into a colourful sea of beanbags, with VIP tickets giving access and viewing of the screen on the track itself.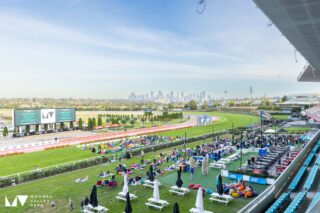 This year the movie choice went out for public vote, with Minions – The Rise of Gru (rated PG) winning by a landslide. As the sun went down and a quiet buzz fell upon the crowd, you can see the twinkling lights of the city in the background as the movie plays on the big screen.
Stay tuned for the next community event at Moonee Valley Park by registering your details here.
Attended the event? Check out all the snaps from the night here.