Hamton optimistic about the city's future upon opening of Tote Park to the public
Following years leading the Global Liveability Index, Melbourne's recent lockdowns and travel restrictions have seen the temporary decimation of the city's cultural, arts and hospitality scene – which has prompted many formerly proud Melbournians to seek residency in Regional Victoria and interstate.
Paul Hameister OAM, Executive Chairman of Hamton Property Group, believes that the rebuilding of Melbourne relies on the public and private sector working together to invest in social and community infrastructure that will ultimately restore the liveability of the city.
"One of the key areas of investment we need more of is the creation of new open space – both passive and active in our inner and middle-ring suburbs.
"A survey by the Victorian National Parks Association revealed that over 50 per cent of Victorians value access to natural areas and parks more as a result of Covid-19 restrictions.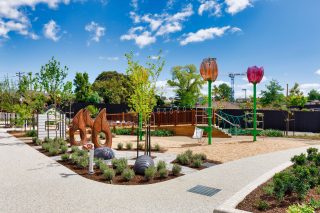 "This highlights a genuine need for greater natural amenity and green space across the city, particularly in Melbourne's North-West," said Mr Hameister.
Hamton Property Group and Hostplus, together with Moonee Valley Racing Club, have taken on this responsibility to help restore Melbourne's liveability, starting with a brand new 5,000 square metre green open space at Moonee Valley Park which opens to the public this week.
The half-hectare Tote Park, located on McPherson Street in Moonee Ponds, is the first deliverable to be completed within the $2 billion, 40-hectare re-development of Moonee Valley Racecourse.
"This investment to deliver Tote Park is one small piece in the rebuilding of Melbourne, better than before. We are proud to play our part and proud to call Melbourne home," said Mr Hameister.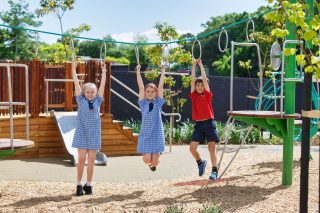 Mr Hameister explained that Tote Park had been prioritised in the development's delivery program to make an immediate impact on the liveability for the surrounding community and future Moonee Valley Park residents through natural amenity.
When the new Tote Park is unveiled to the public this week, it will include 67 new mature trees, 315 shrubs and approximately 4,000 groundcover plants, visually transforming its prominent Moonee Ponds location with 115 metres of park street frontage.
Designed by Tract Landscape Architects, the park features open grassy lawns with serpentine gardens, plus a 'nature playground' for families that includes a Lavender maze, timber crawl throughs, interactive tulip sculptures, sound tubes, a sand play area and a 'florist shopfront'.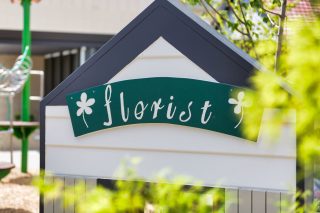 The design encourages adults and children alike to observe and interact with nature, with a rolling western lawn for active pursuits, a series of smaller spaces for reflection amongst the historic roses, and recreational areas for enjoyment with friends, family or neighbours overlooking the nature playground.
Drawing on the Moonee Valley Racing Club's extensive groundskeeping expertise, Tote Park will be meticulously cared for and maintained by the Club and in the future will be handed over to Moonee Valley City Council.
The heritage listed Tote building, also positioned on the Tote Park site and built in 1931, is being protected and restored with a sympathetic yet contemporary refurbishment into a café and venue, on track to be opened during the second half of 2021.
Mr Hameister explained that more projects like Tote Park are needed if Melbourne is to reclaim its position as the world's most liveable city, and those Melbournians who opted to stay rather than emigrate elsewhere will be ultimately be rewarded.
"If the decision to relocate from Melbourne has been made based on the relative of merits of our great city as a place to live in 2020, I think many people will regret that decision as things settle down and many will be back.
"All of the foundational reasons why Melbourne has been ranked amongst the World's most liveable cities for many years have not changed.
"Melbourne has a soul and culture like no other place on the planet and we will be back on top of world rankings very soon."