Domain Cover Story | Written by Kate Jones
The COVID-19 pandemic has thrown us all into new norms and none more so than how we interact with the outside world.
While some Victorians have chosen to embrace vital community connections they've been starved of for months, many have taken more cautious steps to re-engage.
This is reflected in Melbourne's apartment architecture.
Since March, there has been a subtle shift towards security amenities that are suddenly doubling as social-distance features, such as private lifts from basement garages straight to apartment front doors.
However, some apartment developments are embracing and facilitating positive engagement.
Take Thomas Street, the latest release of homes at Moonee Valley Park, where architects have designed apartments with spaces where neighbours will meet and mingle.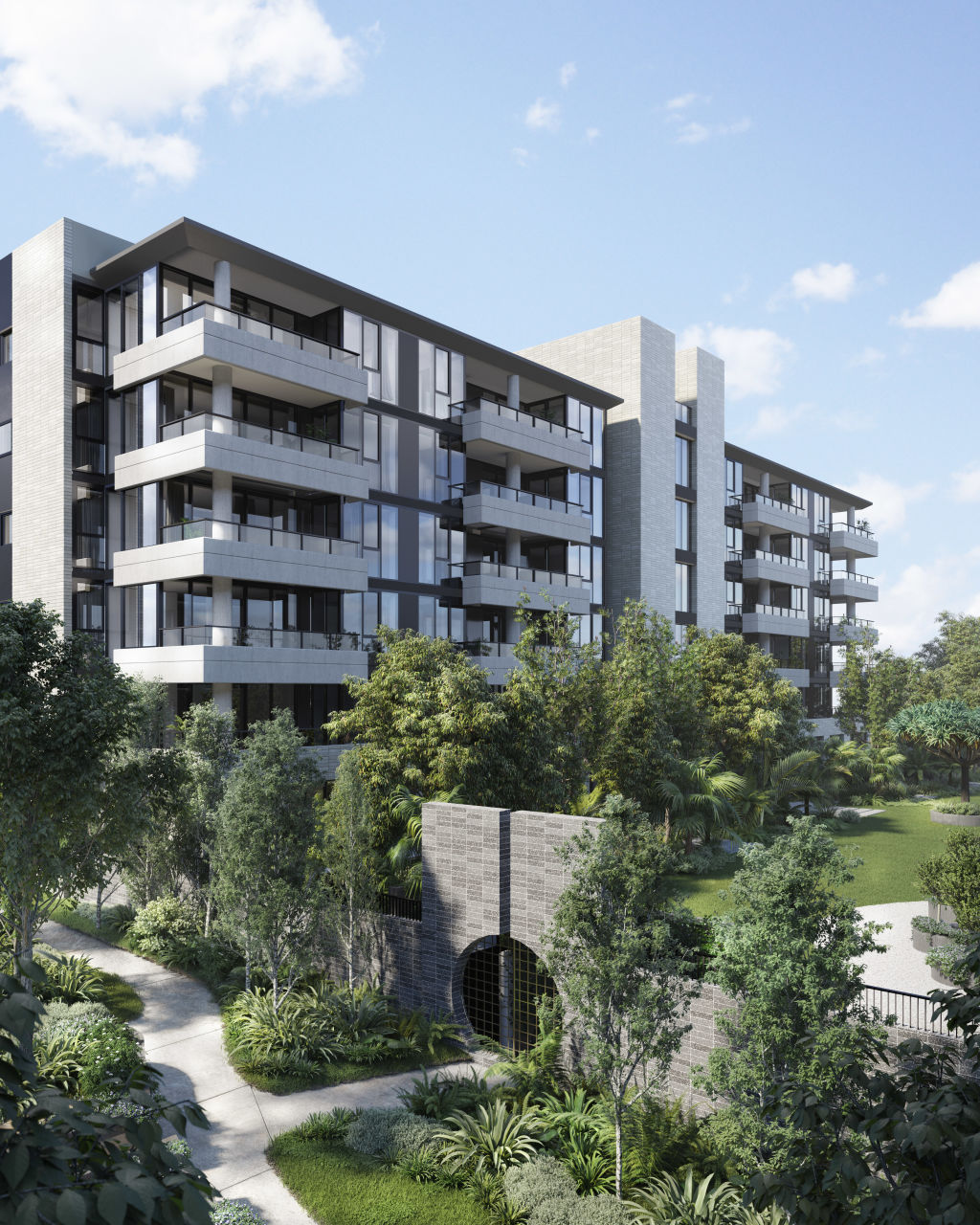 The collection of 69 residences includes generous proportions across both private and shared spaces.
"We're trying to make spaces like staircases and lobbies, areas where people will interact with each other, welcoming so you don't feel like they are places that you have to rush through," Rothelowman principal Chris Hayton says.
"The building gives you access to walk through to the residents' courtyard at the rear and a communal space on the rooftop.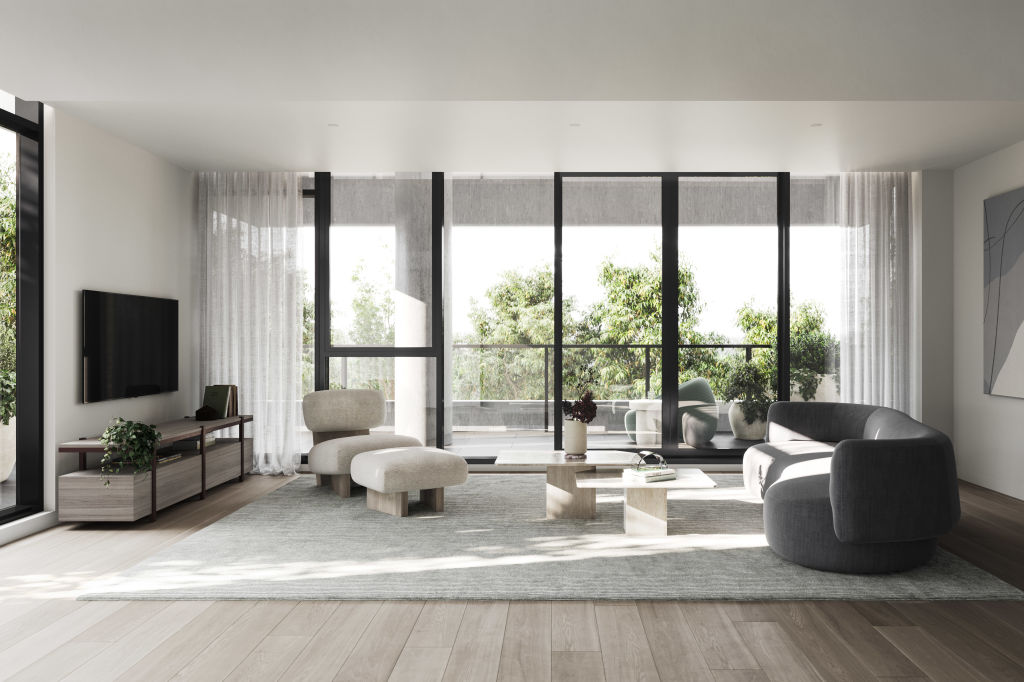 "So, these communal spaces have a function rather than just being a space on a marketing brochure. Residents are going to meet their neighbours on the staircase or in the lobby and all of those things are important."
Thomas Street is the second stage of the Moonee Valley Park development and the first release of apartments at the project. It follows last year's release of 67 townhomes and terraces at Feehan Row.
Moonee Valley Park will sit on nine hectares of the Moonee Valley Racing Club's 40-hectare site. The $2 billion development, which is a joint venture between developer Hamton and superannuation fund Hostplus in partnership with Moonee Valley Racing Club, will also see the construction of a new grandstand and racetrack.
Hayton and his team designed the Feehan Row homes with the same underlying theme of community connection as Thomas Street.
At Feehan Row, socialisation is encouraged in front gardens as well as larger shared spaces such as the 5000-square-metre Tote Park.
"Very much the philosophy behind Moonee Valley Park is that it evolves through the next number of years to build a genuine suburb where people do feel like they belong to a specific place in Melbourne, they're not a number in a slot machine," he says.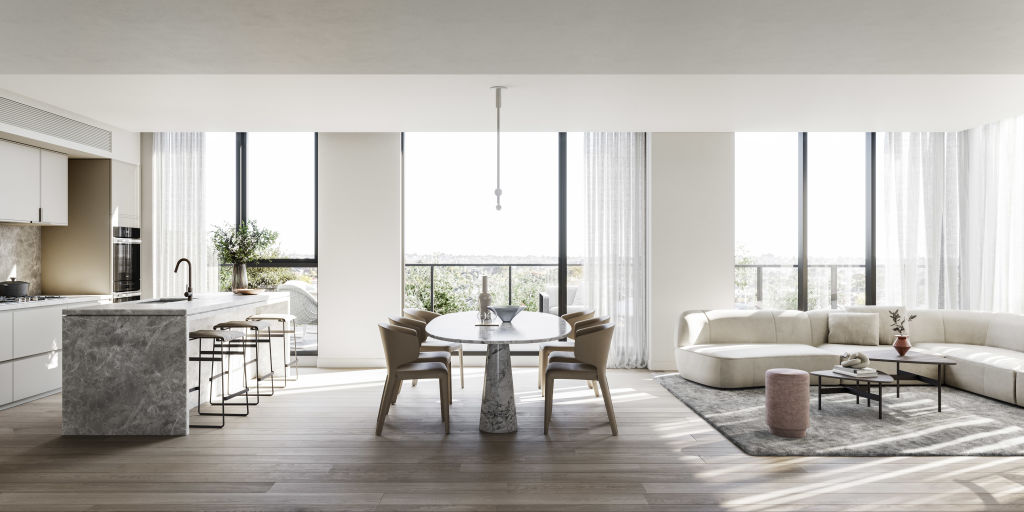 "They are part of a broader community in Melbourne and really value where they live.
"We think an important component of evolving Melbourne into a slightly higher density city is that we do it in a way that strengthens the bonds between people and neighbours."
Residents at Thomas Street will be living alongside some of Moonee Ponds' prettiest period weatherboards.
The bonds that make up a healthy neighbourhood are baked into the design, Hayton says.
"There are probably lots of underlying reasons why people like the more historic areas of Melbourne and this isn't a criticism of people, but they don't really think about why they are good places, why neighbourhoods are successful," he says. "Our philosophy is a lot of the time there are front yards, verandahs, pleasant streets or shopping precincts that people get to know.
"Quality of life comes from not just your environment, but the people who inhabit it. And, that's what makes a good city, knowing your neighbours when you go to a cafe and having a chat with them.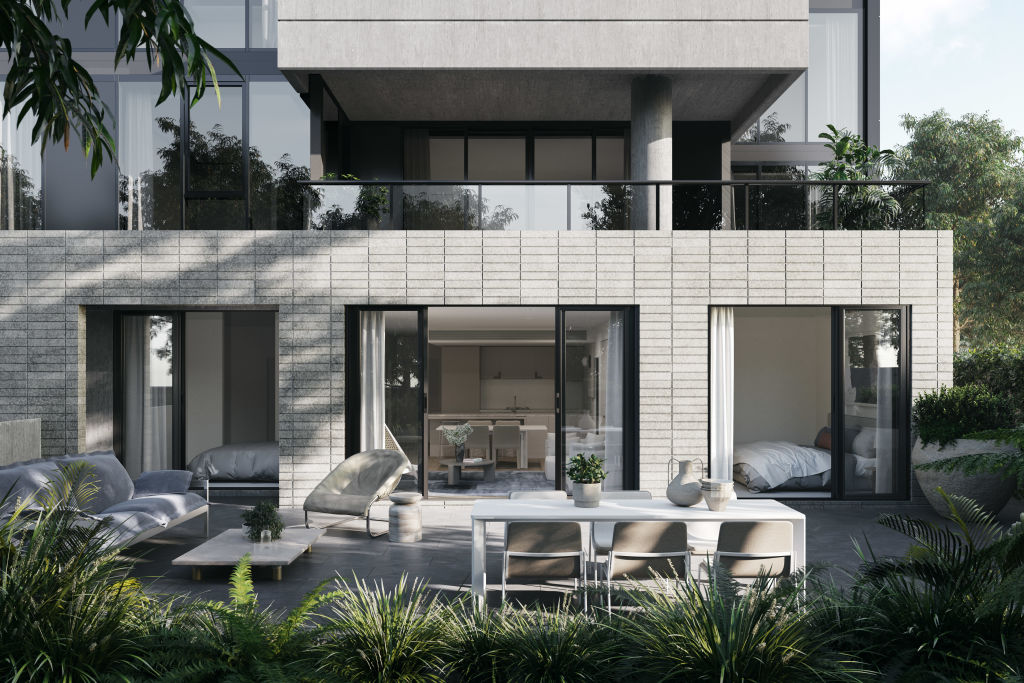 "Simple things like that are a great delight and that's what we want to encourage and foster. We want to do it in quite a humble way because it's the interaction between people that generates good places."
Buyers from many different stages of life are likely to be interested in the Thomas Street apartments, says Matt Malseed, managing director at Hamton.
"We think the characteristics of the building will appeal to empty-nesters, downsizers and first-home buyers as well," he says.
"I think having a diversity of product available for purchase means our buildings have broad appeal and also means that you end up with a cross-section of different ages, which is great for building community across the project."
Along with Tote Park, which is based on the concept of a village green, residents are set to enjoy many other communal amenities. These include electric car charging stations, a dog-wash, a wellness retreat, and a rooftop sundeck and pool.
The apartments are expected to be completed by mid to late-2022.